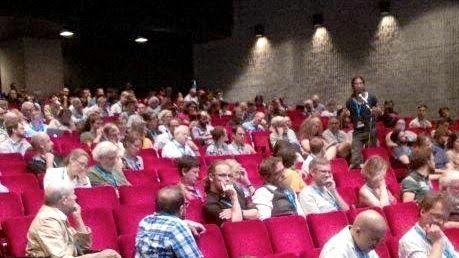 Membership is open to all interested persons. Regular fees are currently US$ 25 per year, while graduate students qualify for a reduced fee of US$ 7.50 per year.
New Members and Renewals
Note that a few years ago ISHPSSB has changed the way that it processes memberships: To join the Society, to renew membership or to update contact information, please visit our membership page at
http://ishpssb.onefireplace.com/
If you experience any problems, please contact the secretary.
Alternatively, to pay by check:
Please contact the secretary if more details about membership are necessary.
Membership Benefits
The benefits of membership include:
Access to the Membership list
Posting rights on the ISHPSSB discussion boards
Reduced fees for ISHPSSB conference registration
Reduced subscription rates to:
Reduced price of US$ 52/year (plus tax and shipping) on five journals by Springer:
20% discount on subscriptions to Journal of Interdisciplinary History, Perspectives on Science, Artificial Life, and Evolutionary Computation from MIT. To receive your discount code, email secretary@ishpssb.org
* Subscriptions to these journals are for the private use of that individual which is an accredited Society member; are received at the private address of that individual, and are not placed in a library nor in any way used to substitute for an existing or potential library (full) subscription.
Members are reminded that online versions of some of these journals are also available: Your institution may already have registered to make online access available to you.
When paying through PayPal, please provide a shipping address where you would like to receive your journals.
Donations to the ISHPSSB
Donate to the Graduate Student Travel Fund
Donate to the Werner Callebaut Prize fund
Donate to the Marjorie Grene Prize fund
Donate to the David Hull Prize fund